Chuck (Charlie) Marshall – Made in Michigan!
Michigander, runner, beer enthusiast, photographer, writer, guitarist, film extra, and nut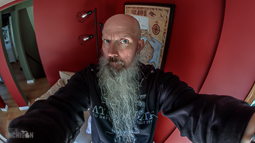 Michigan Connection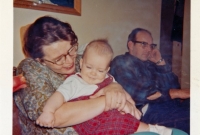 I'm the firstborn in a family of 4 kids. My mom was a native Detroiter, and my dad migrated from Virginia. My roots, as best I can tell, are Czech, Scot, and German. This could explain my love of beer and single malt scotch!
I spent my first 11 years in Detroit (West side near Rouge Park), and then my family moved to Pinckney, Michigan (talk about culture shift!). Currently, I call Ann Arbor, home.
There are so many great places in Michigan to explore, but some of my favorites are the Silver Mountain area near Baraga, the Porcupine Mountains near Ontonagon, the Huron Mountains near Marquette, and of course my beloved Pinckney Recreation Area!
Running and the outdoors
I started running when I was 12, just after we moved to Pinckney. I was (and still am) a huge fan of Bill Rodgers and wanted to be an Olympic marathon runner. Oh, childhood dreams! I love the Zen nature of just running. Not thinking, just running. I've run a couple of marathons and numerous other races. By far, I favor trail running over any road. There are plenty of great races in Michigan, but my favorite is Dances With Dirt, in Hell, Michigan. Not only is it a fun race, it's my old hometown!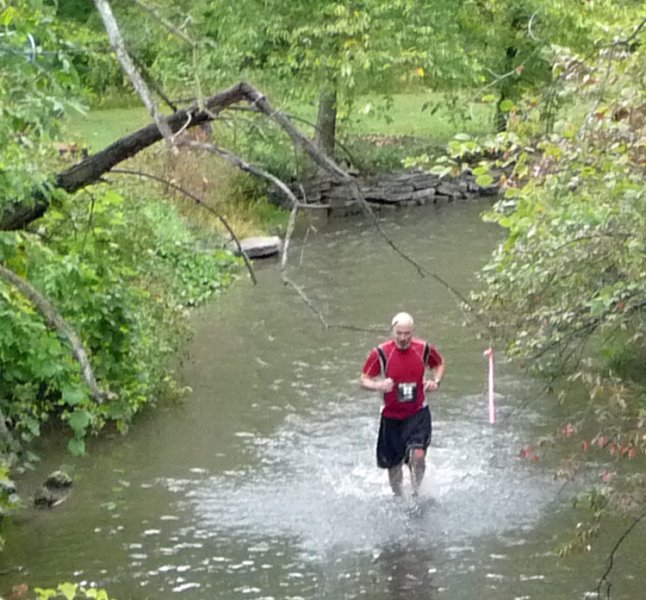 I also really enjoy mountain biking and hiking. I've even tried skydiving and para-gliding!
Photography
I got started in photography in the 7th grade at Pinckney Middle School. We each got to use a Kodak Instamatic and developed our own film! I took pictures of our cat, action shots of cars driving down Shehan Rd in Pinckney, and of Baseline Lake (where we lived). The next Christmas, my folks got me a Yashica 35mm rangefinder and I've been snapping pictures ever since. Photography is a great way to savor moments and express yourself.
Music
I grew up in a house of music. My mom was a great musician, taught guitar and steel guitar in Detroit and Pinckney, and played in a Country Western band in Whitmore Lake, Michigan. She listened to everything from Motown to Country. I'm sure I picked up my love of music from her.
I tried picking up the guitar when I was 8 and again when I was 12, but it wasn't until I was 18 that I really got into it. After spending hours jamming to Hendrix, Ozzy (Randy Rhoads!!), Sabbath, and Iron Maiden (Dave Murray!!), I decided to form my own metal band. In 1989, Battalion was born. I wrote a lot of the music and lyrics, recorded two independent releases, toured, and had a lot of fun with that band. These days, I just play for fun. Like running, I find that Zen-like mindfulness when playing guitar. Its just you and the guitar making something out of nothing.
I am also a contributor for National Rock Review, Metal Wani, and Loud Hailer. All of them cover music in various forms. Give them a gander.

Film
I've always enjoyed watching movies. I could go on and on about my favorites! When Michigan started offering those great incentives to the film industry, I got the opportunity to become part of it. I sent in my picture to Real Style, and was able to be an extra in several films including Whip It, Cedar Rapids (actually a stand-in on that one), Stone, Prince of Motor City (ABC pilot that never made it), and Trust. Being a movie fan and then being an extra, gives you so much more appreciation for the work that goes into making a film.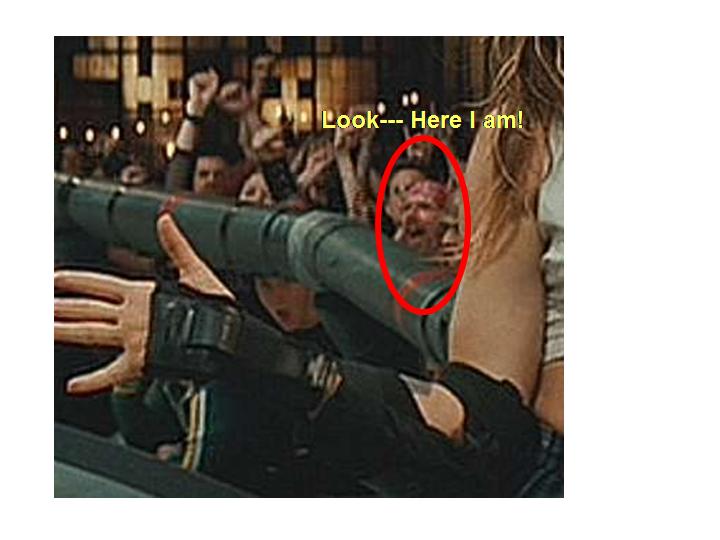 Unfortunately, the incentives have waned and so have the film opportunities. However, I remain hopeful that the film industry will continue to have a presence in our fine state.
Travel
As soon as I could afford to travel, I did. I saw no need to wait until retirement to explore this beautiful world. I started with our great state and then headed out to the other fabulous locations here in the United States. I'm particularly fond of our wonderful national parks, and especially those with mountains. I've hiked up Pikes Peak a few times and I can't really describe how awe-inspiring being in those high places is for me. I get emotional just thinking about it!
With Brenda, I finally found my way to Europe. I thoroughly enjoyed our trip to Scotland and I look forward to more adventures "across the pond".
Family
Hopefully you've met my adorable and vivacious wife Brenda. I'm a very fortunate man to have someone like her in my life. I love her dearly and I'm looking forward to sharing more adventures with her!