The Michigan Brewers Guild held its 21st Summer Beer Festival in Ypsilanti's Riverside Park. This year's festival was picture perfect. We have hundreds of photos from those amazing two days and need your help sharing them. Read on for our plan to share these beauties.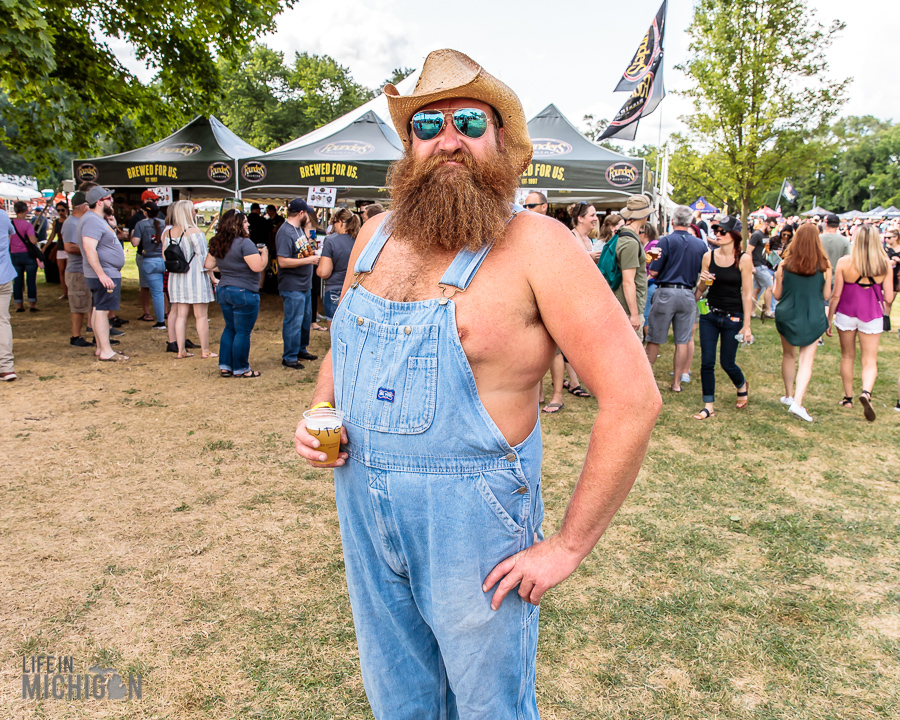 Summer Beer Festival
This year it was like someone special ordered the weather and said: Not too hot. No rain. Light breeze. And don't forget the large marshmallow-like clouds. While they were ordering the weather, 150 of Michigan's BEST CRAFT BREWERIES gathered along the mighty Huron River so Craft Beer Enthusiasts could sample from 1,150 different beers. Just thinking about it lowers my blood pressure and creates a sense of calm.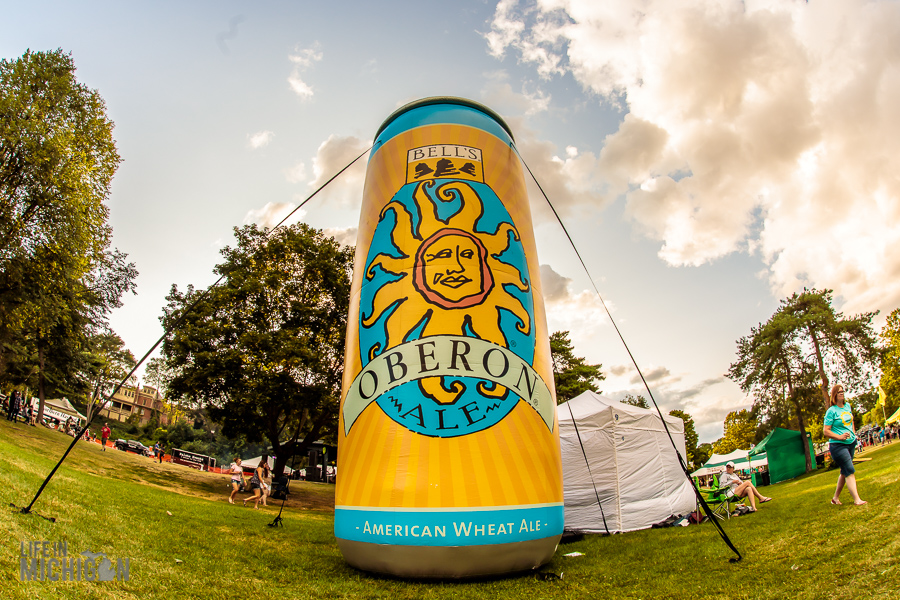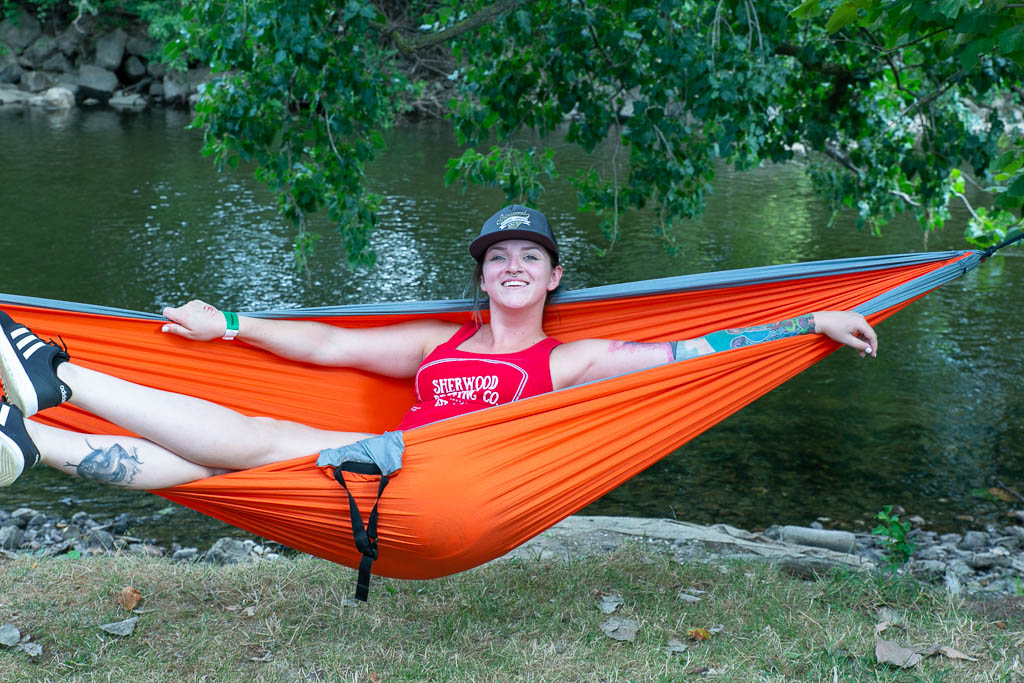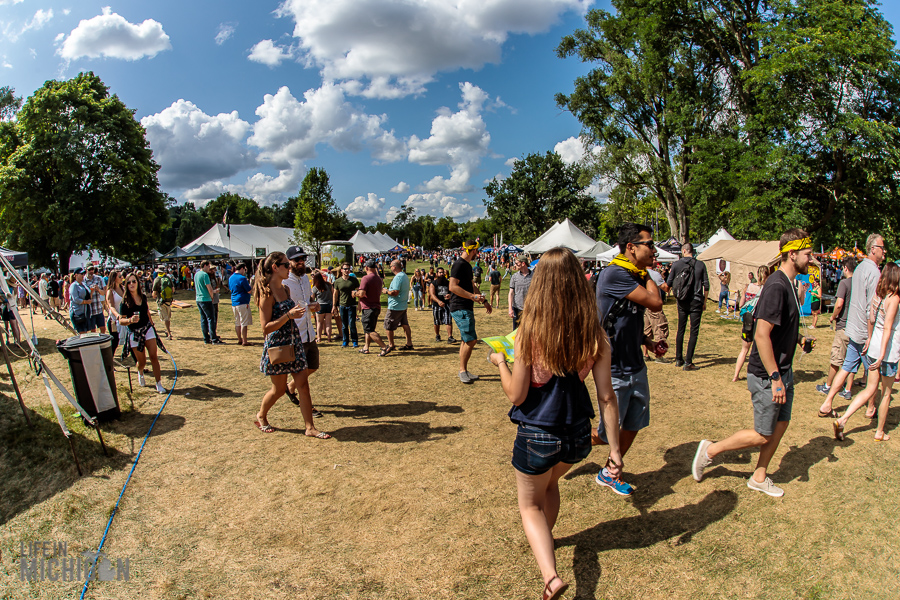 T-Shirt Giveaway Contest
Here is our plan for sharing our photos and spreading the love for Michigan Craft Beer. We have hundreds of Michigan Summer Beer Festival pictures in our galleries screaming to be shared. And we know the real reason you are here is to dig through the pictures, so if you take a couple extra minutes and help us with sharing those beautiful pictures we'd really appreciate it. For a bit of incentive, we are offering a Life In Michigan T-Shirt to one lucky person.
T-Shirt Giveaway Contest Rules:
Post a picture from one our 2018 Summer Beer Festival galleries to either FaceBook, Instagram or Twitter. Add some comments, like what you loved about the festival.
You need to use the following tags so we know you posted the picture! (

Hint!

This is very important!)

Twitter: @LifeInMich @MiBrewersGuild #MiSBF
Instagram @LifeInMich @MiBrewers #MiSBF
Facebook @LifeInMichigan @MiBrewersGuild #MiSBF

Not finding a picture or all the tagging is not for you, leave a comment on this post sharing what you loved about the Summer Beer Festival. Please keep it positive and NO politics!
On August 10, 2018, we will select one winner who entered by posting a picture or leaving a comment on this post.
The winner will receive their very own LifeInMichigan T-Shirt! Yeah!
Read the entire post. You can skim read, it won't take more than 2 minutes.
We will contact the winner via the Social Media account used to post the picture or the email address used to leave a comment.
Hint: Tag others and add lots of hashtags! Sharing, tagging, and hashtags are good for us and the Brewer's Guild. And don't forget to tag your favorite brewery!
Photo Gallery Links:
The Life In Michigan T-Shirts were designed by the amazing Jeremy Wheeler!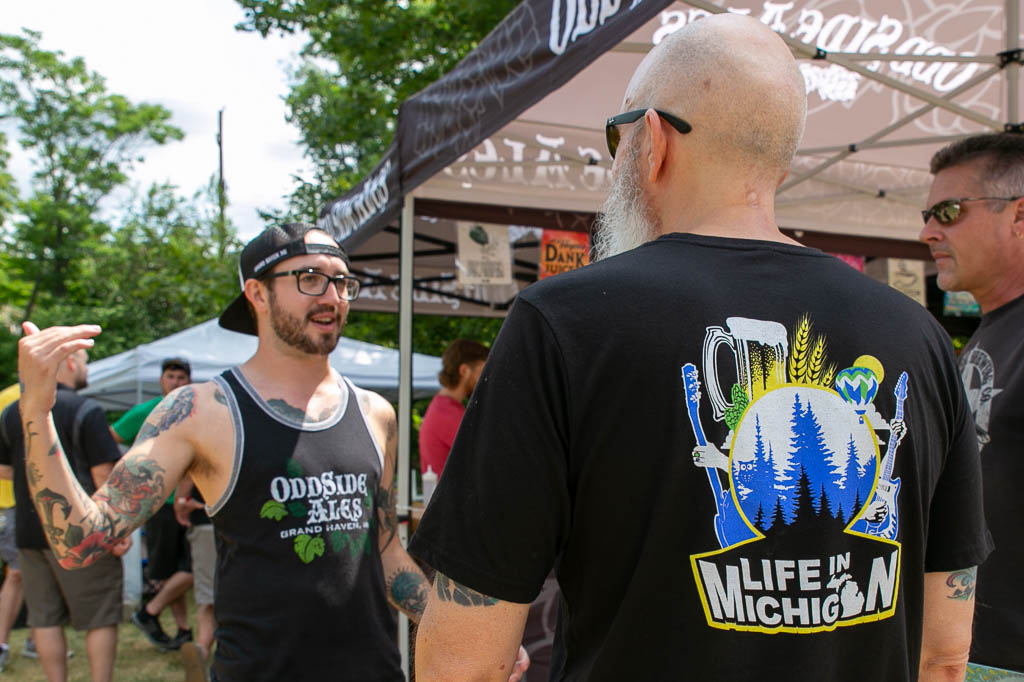 Enthusiasts
New this year, enthusiast members got fancy wristbands and access to VIP specialty beer selections. We tried a few including Arbor Brewing's "I Am Broot", and Greenbush Brewings' "Aweemowek IPA with Lemon Grass." Both were delicious.
Become a member, it helps support the Michigan Brewers Guild. Go to mibeer.com to join. Plus you get VIP access and some other swag.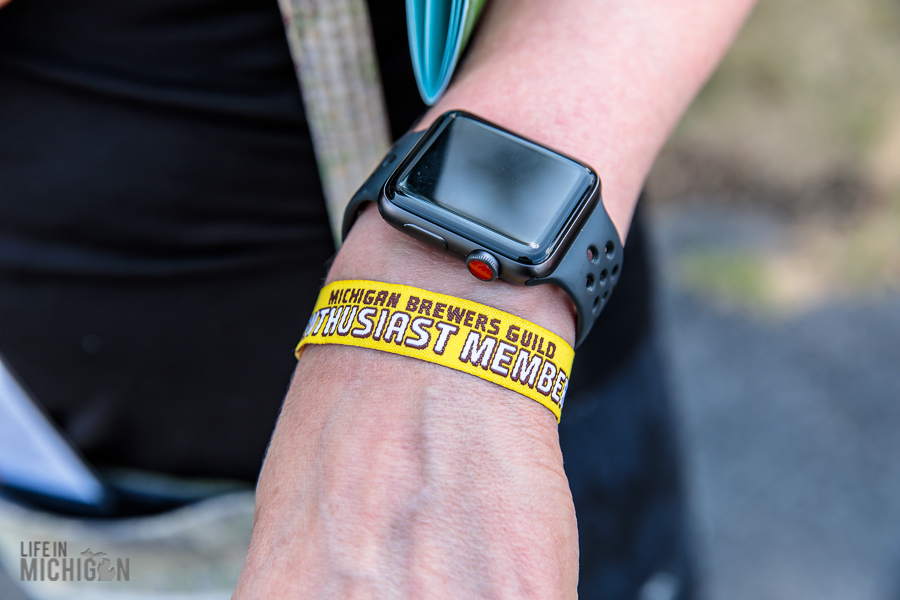 Picnic on the Back Forty
We strategically claimed space near the "Back Forty" and within minutes a field of canopy tents sprouted around us. Coolers and trolleys of food quickly arrived. Angie said, "this is a big picnic!" Yogi Bear would have found plenty of picnic baskets to plunder.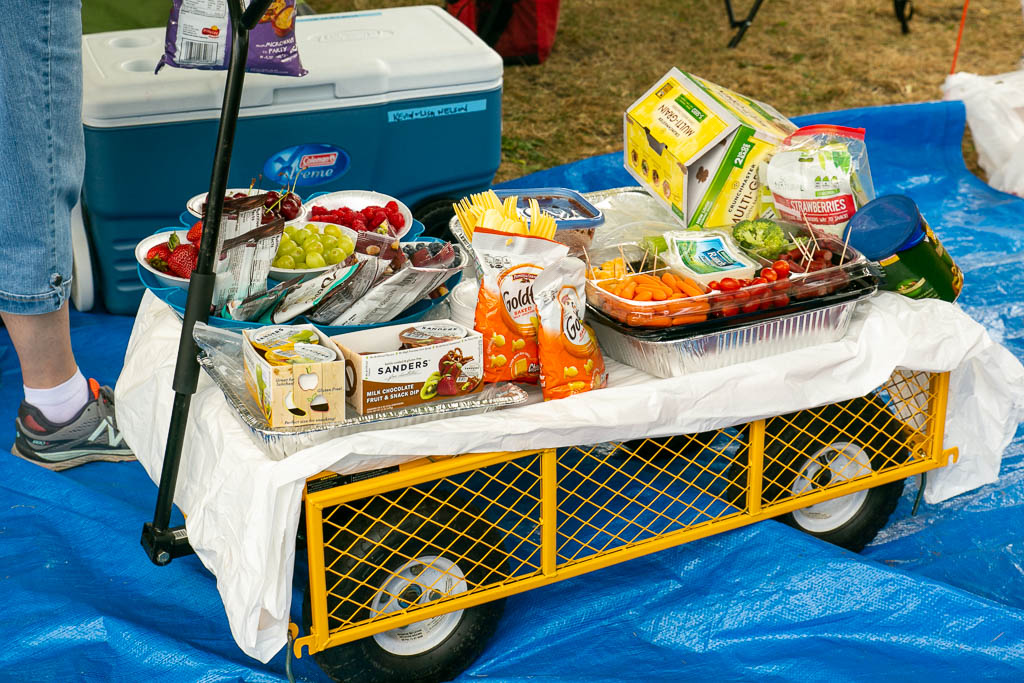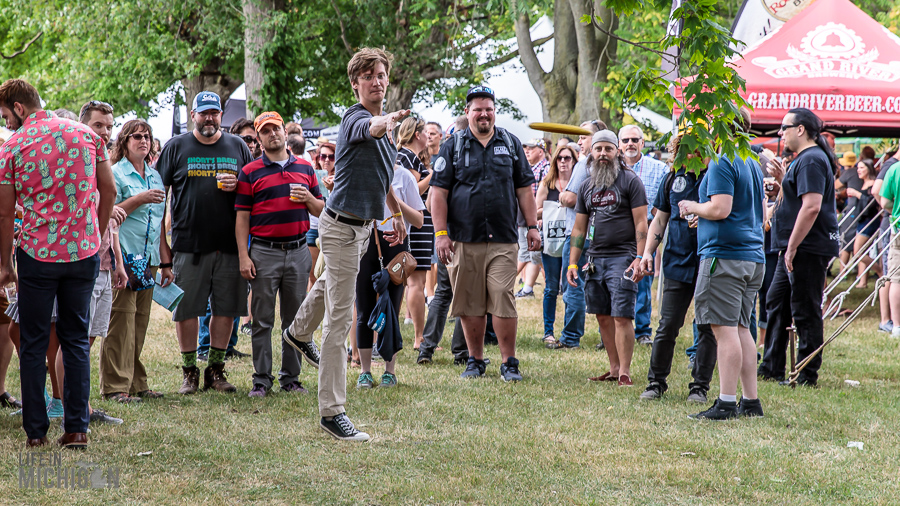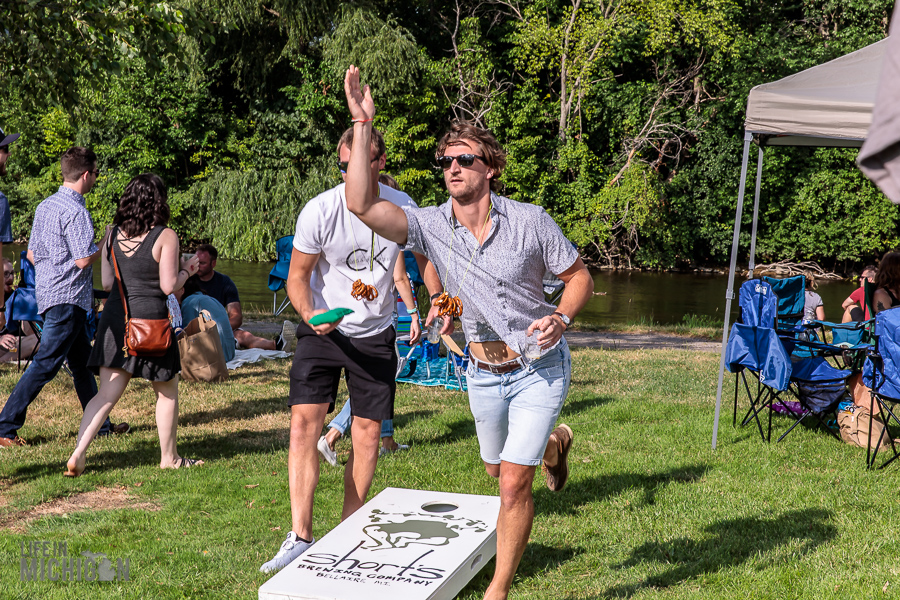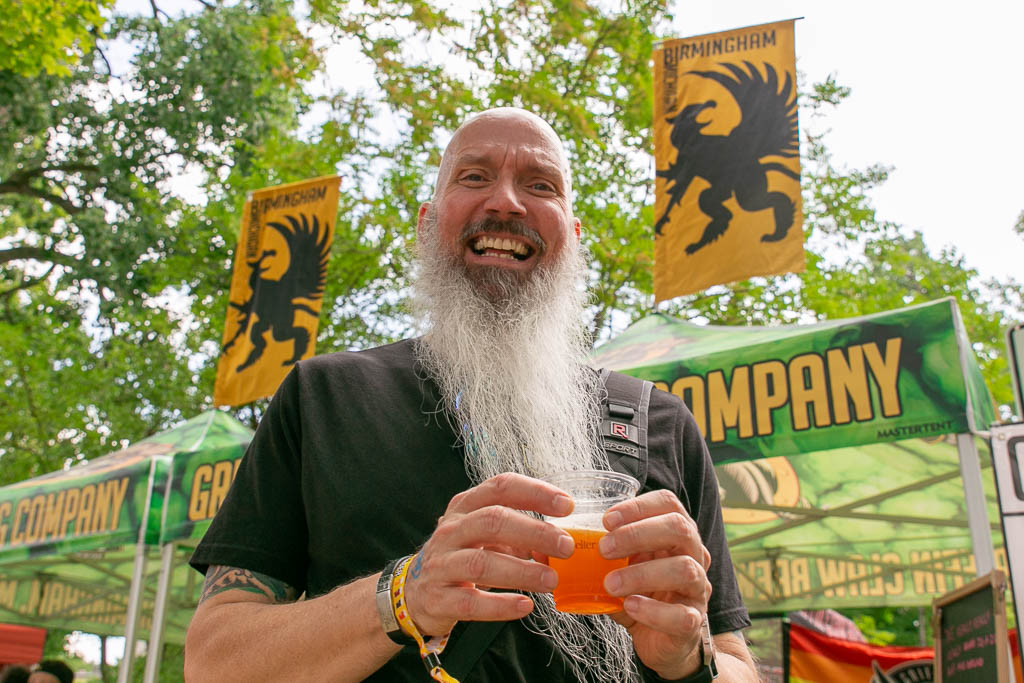 Crazy Cousins
So imagine, the family reunion/picnic is in full swing. You are thinking about starting a Euchre game but you can't find a 4th. Your Aunt Lily has disappeared into the bathroom for the 3rd time. Uncle Frank has fallen asleep and the doorbell rings. Yep, it's your crazy cousins. You know the ones, we've all got a set. Uncle Frank is wide awake now and Aunt Lily has locked the bathroom door.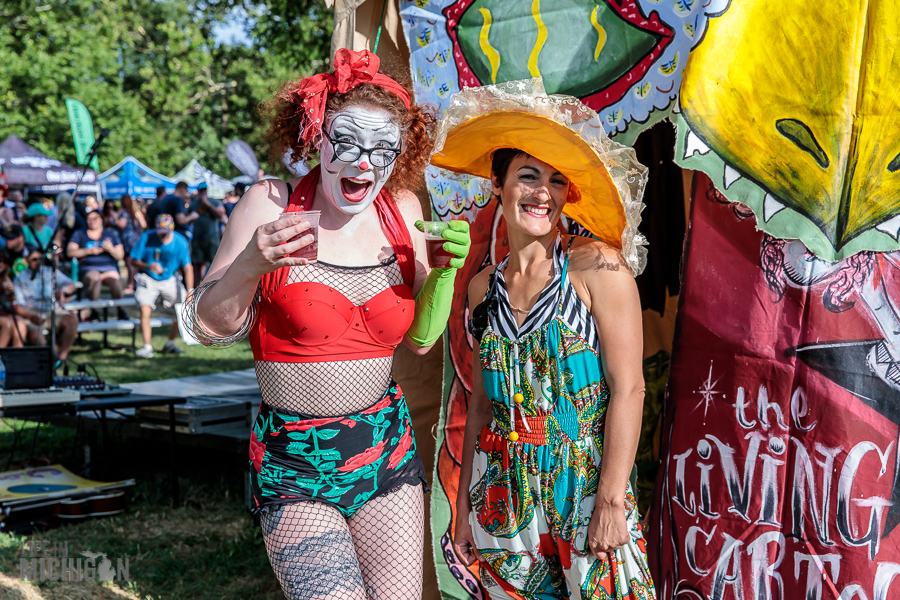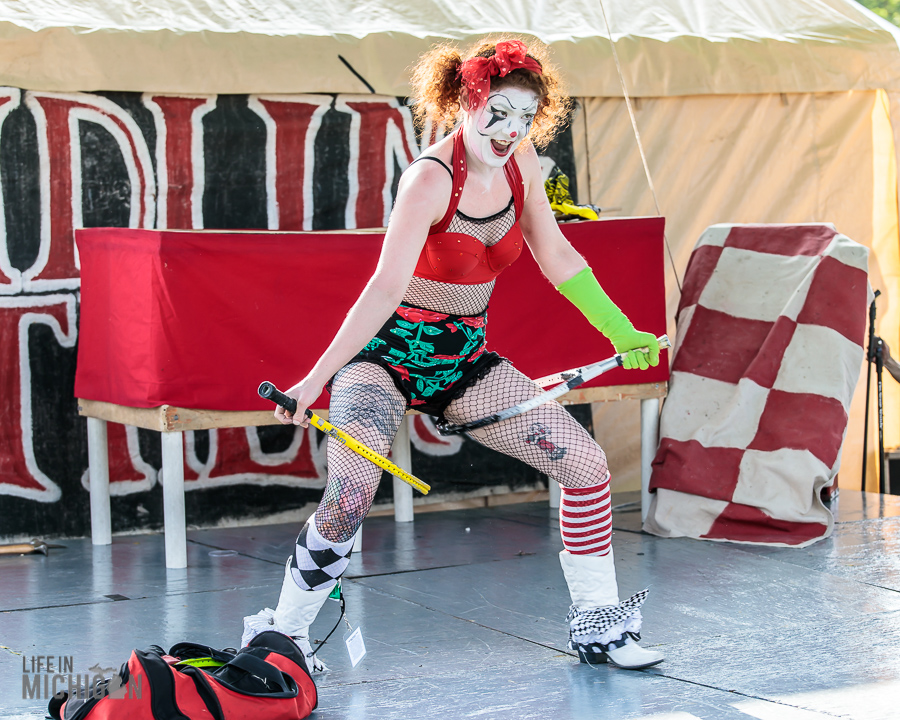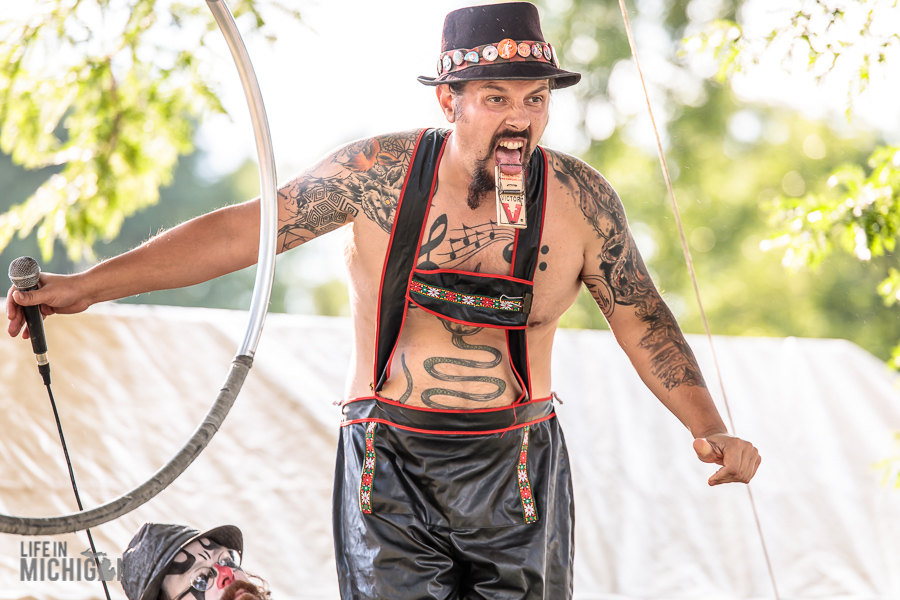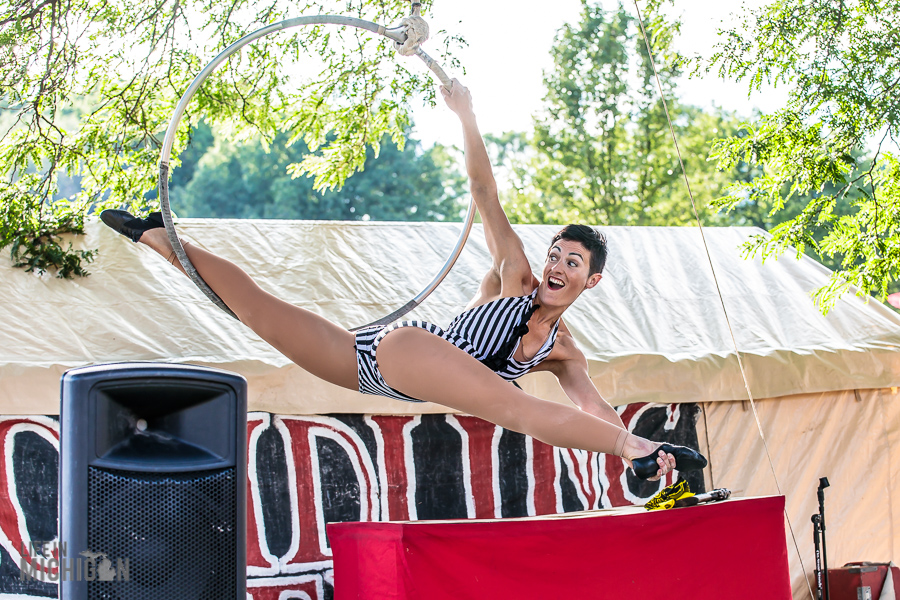 Brunch with Batch and Ollie
On Saturday morning, we fueled up for another full day of Summer beer fest with Batch Brewing and Ollie Food & Spirits in Depot Town. Chef Matt (Batch) and Chef Travis (Ollie) are two of Michigan's top chefs and they were cooking up some wonderful foods to pair with some fine Batch beers at Ollie's. The beauty of this shindig was that we had great company with some wonderfully inspiring and funny humans while enjoying some kick ass food. The bonus, the staff at Ollie's. The warm hospitality of these friendly people tempted us to stay all day.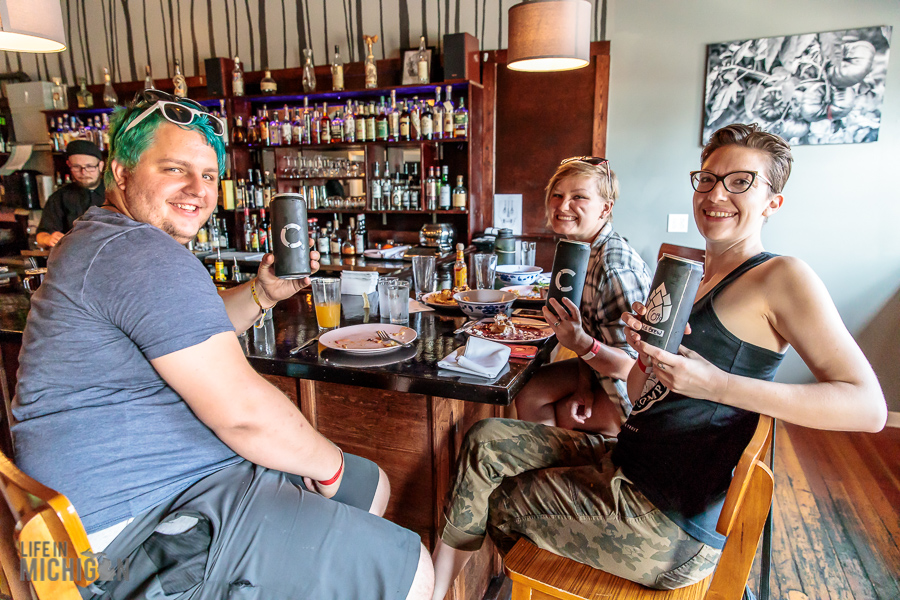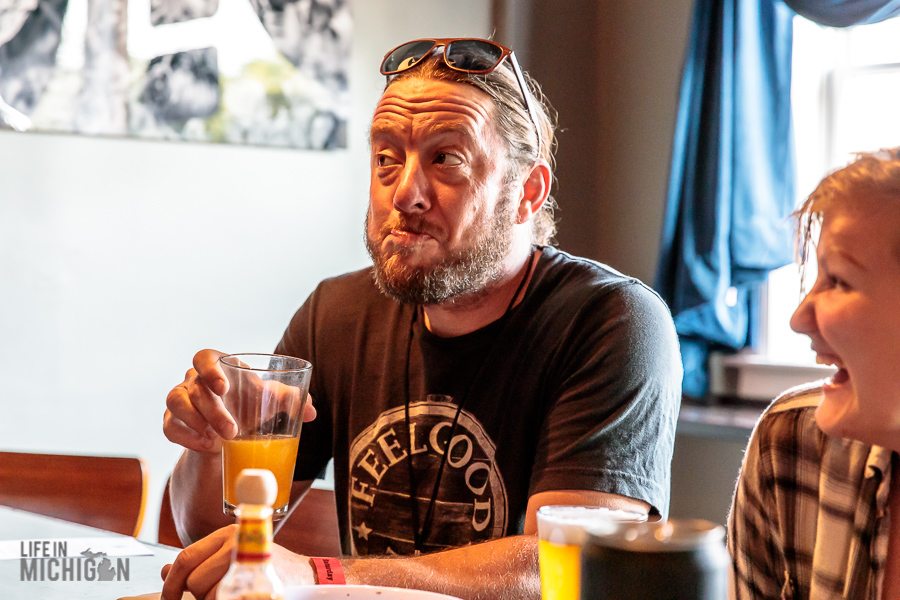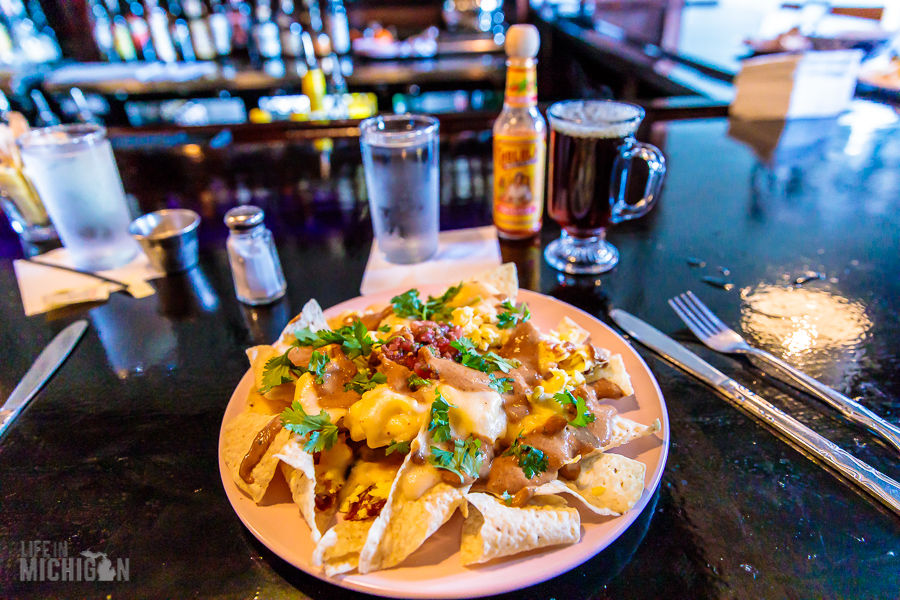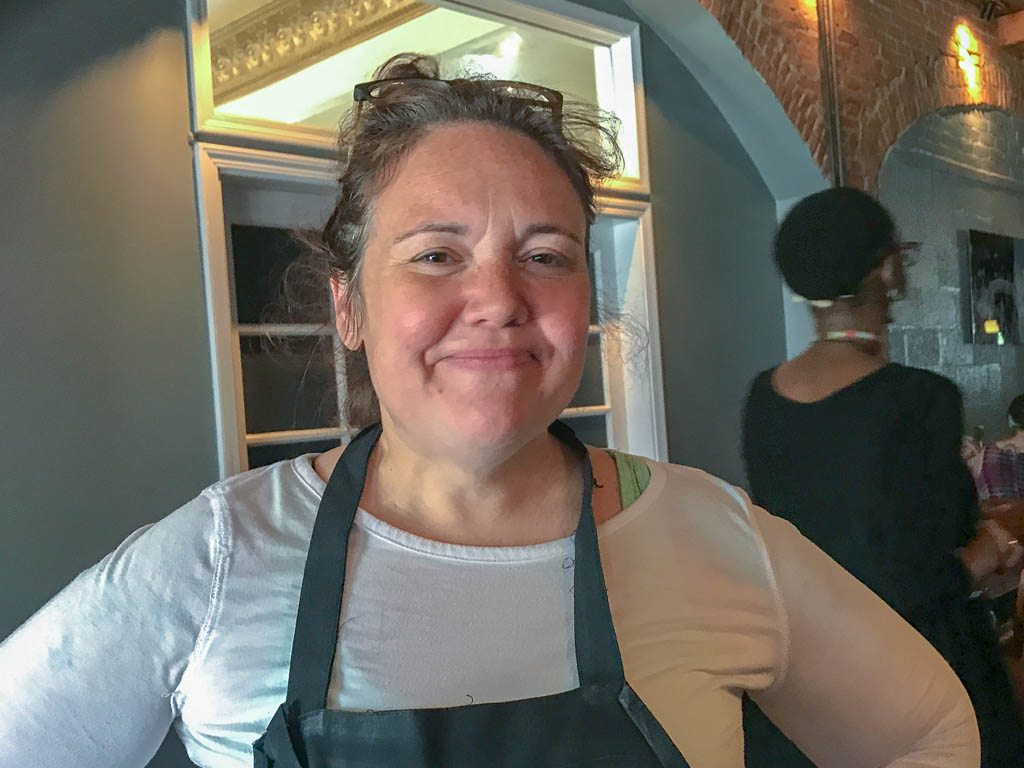 Crack Fry Eating Contest
Again this year, the World Championship Crack Fry Eating Contest was held on Saturday. The finalist were winners of competitions in their hometown HopCat. To win the $2,000 purse and free Crack Fries for a year, you just had to eat the most crack fries in 6 minutes!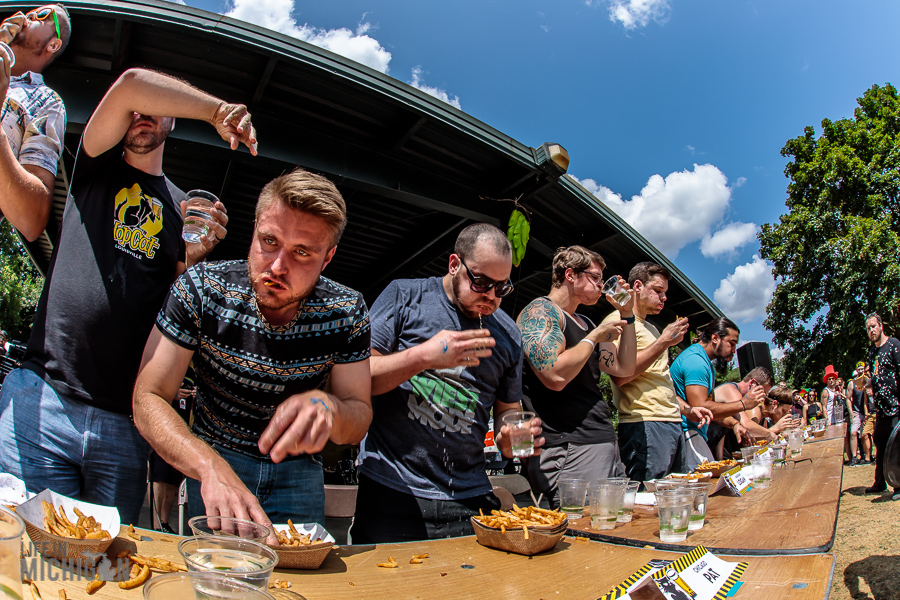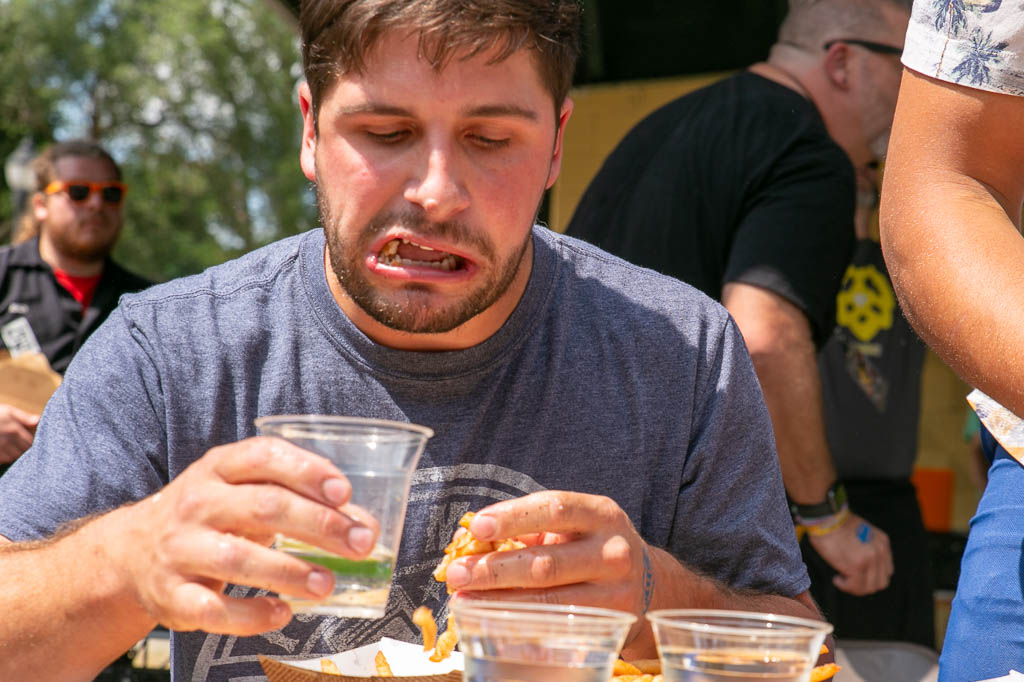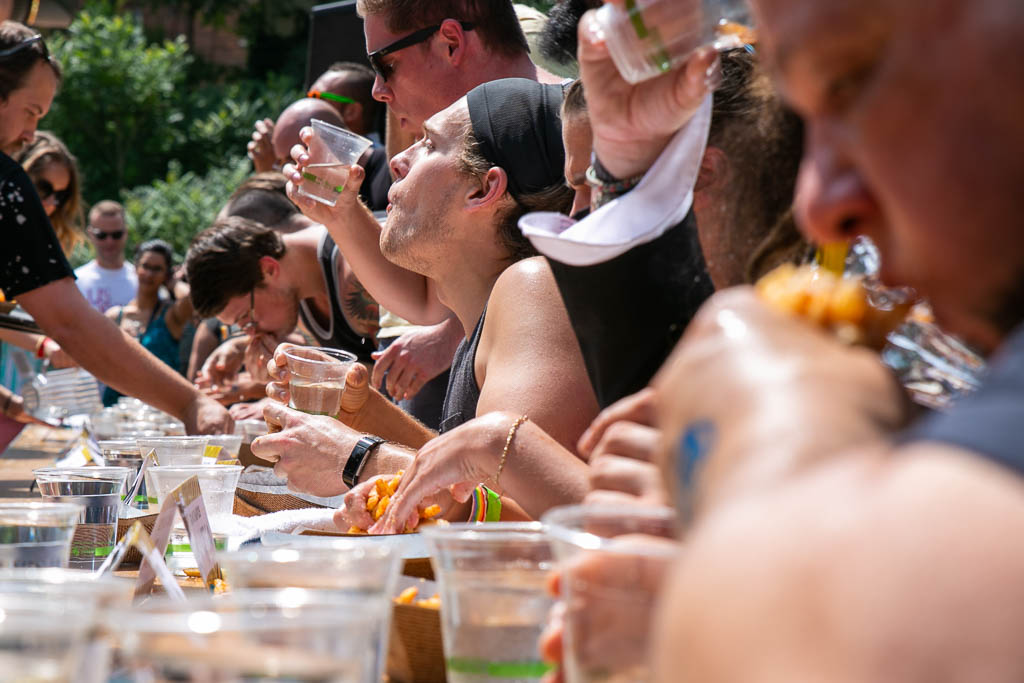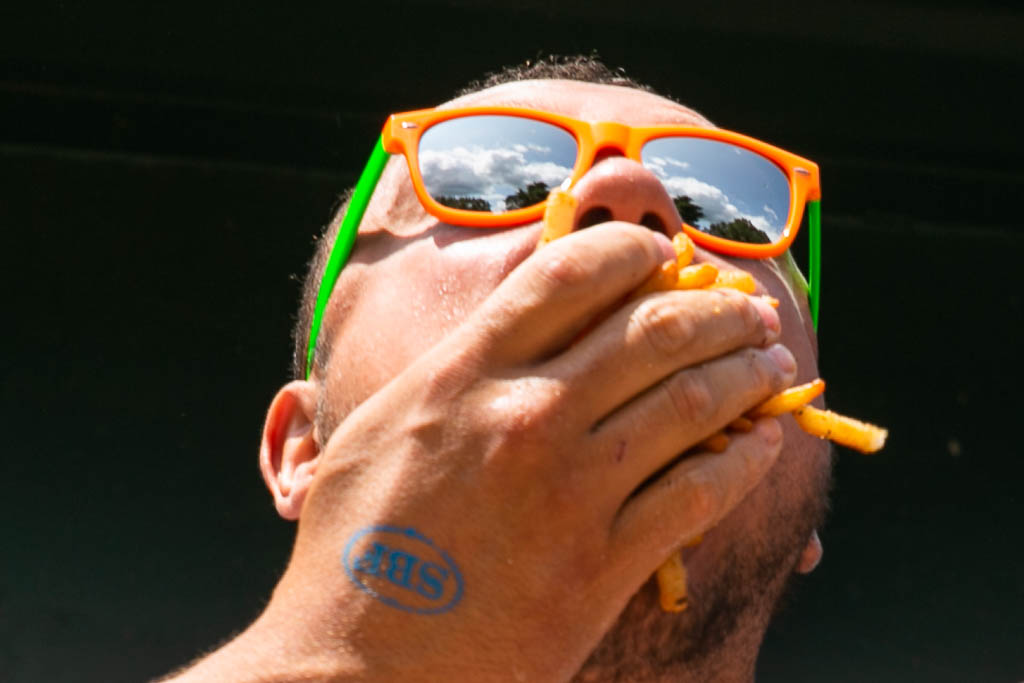 Congratulations to Pat from Chicago! He consumed 4.5 pounds of crack fries. That is a lot of crack fires.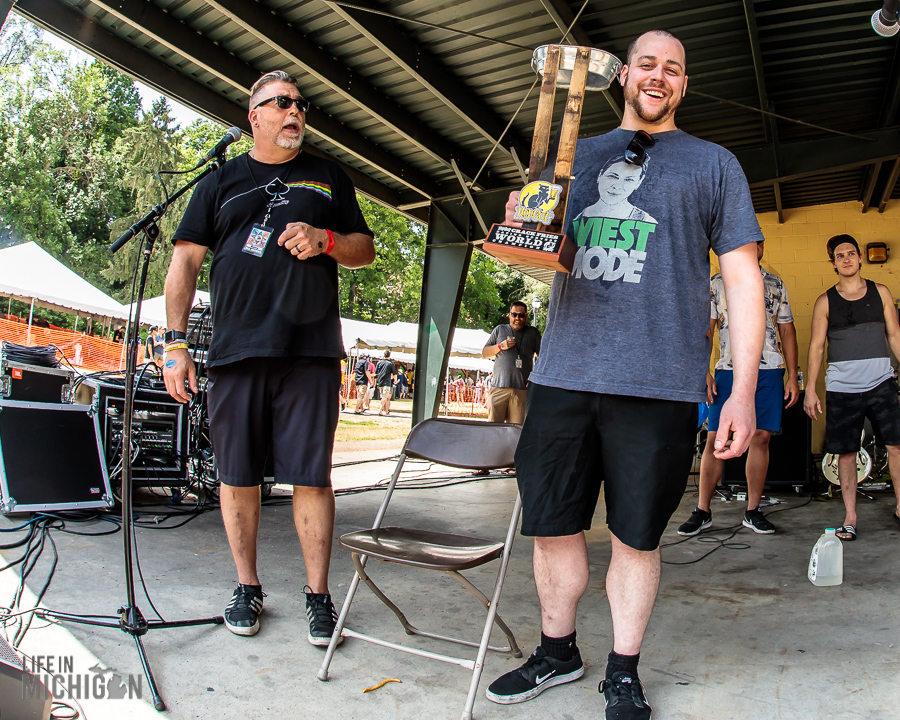 Tappin the Firkin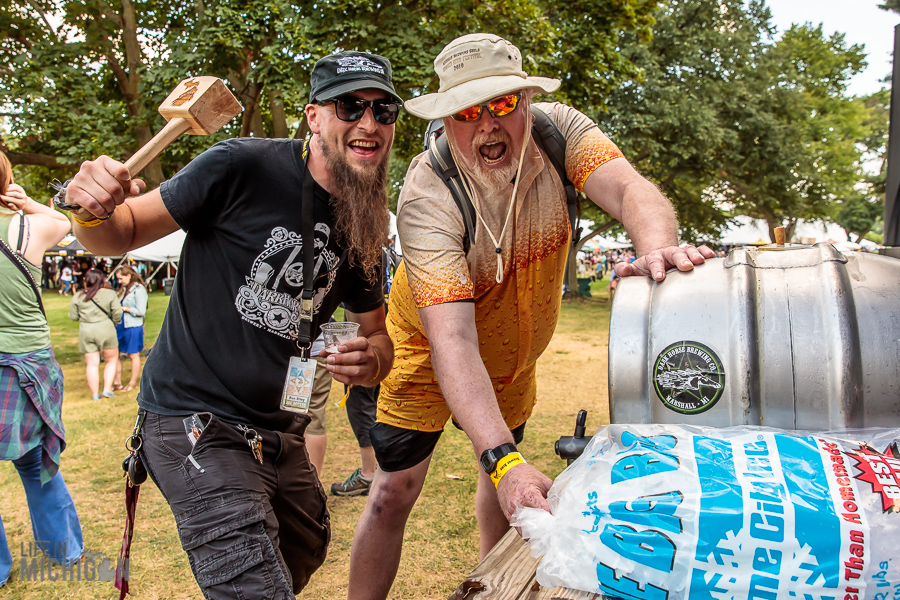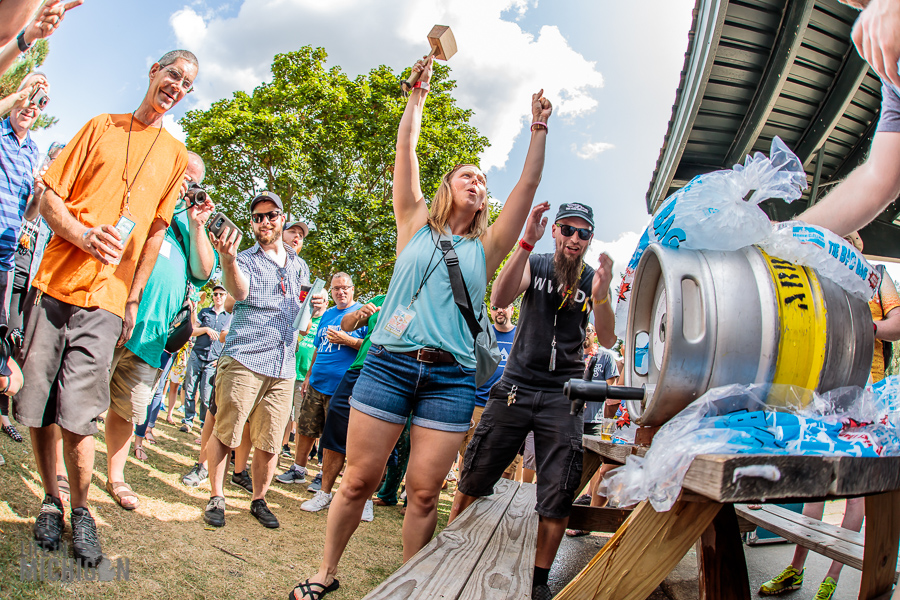 New Beer
We know that trying to make plans at a beer fest as big and beautiful as the Michigan Brewer's Guild Summer beer fest is a tall order. Every year, we plan to hit the new kids on the block and pay attention to their beers. Some years things get a little blurry. This year, the summer picnic vibe helped us focus on meeting new friends and sampling their goods.
Aberrant Ales
You can find Aberrant Ales in Howell and you should run up there after reading this post and of course entering our t-shirt contest. Their West Coast IPA is just what the name implies. A full on West Coast IPA that will melt the heart of any IPA fan. These guys are doing it right and we can't wait to bust a move over to Howell and check them out.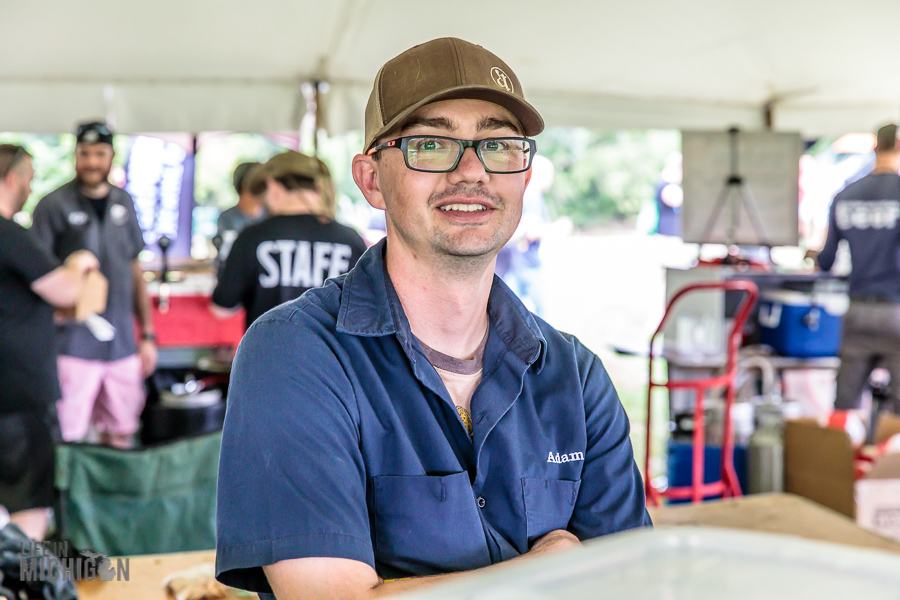 City Built
Many folks know that I'm an IPA guy, but willing to go rogue. City Built didn't bring an IPA and I was left with choices. I opted for the Amore Estivo. I'm so glad they didn't have an IPA. This beer is a saison with basil and lemon zest. This beer is summer! I can't wait to visit the brewery.
Pileated Brewing
We debated on how to pronounce "Pileated" and thankfully, the brewery had us covered
Many people ask us, "How do you pronounce the name of your brewery?" It can be pronounced two ways, "Pie-lee-ate-ed" or "Pill-ee-ate-ed". Whatever you do, please don't refer to us as "pleat-ed" . We are not pants!
While Pileated Brewing are not pants, they brew beers that go with pants, shorts, skirts, onesies, Tyvek jumpsuits, kilts, you name it. Given Pileated is from Ann Arbor, we've been digging on their Rainbow Warrior IPA with its Belgian hoppy goodness. At the fest, we went off the rails with the Never Enough IPA. Holy Mole, that was a fine beverage for this glorious summer picnic in Ypsilanti.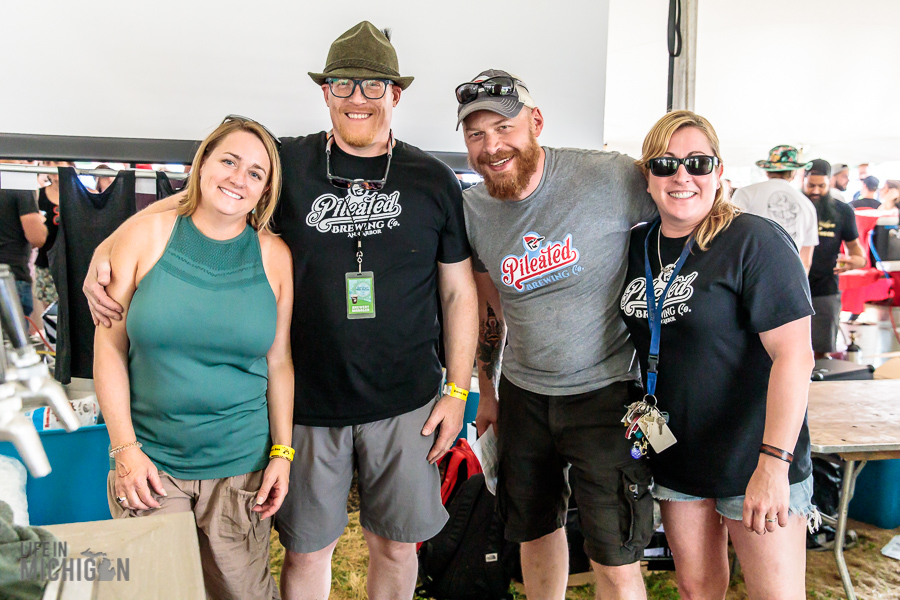 Reed City Brewing
Funny thing is that Reed City Brewing is from Reed City. Yes, really, I looked it up on Google. Located at the crossroads of US 131 and US 10, Reed City Brewing made a splash with some tasty beverages. The PB porter was nice. Peanut buttery, but not over the top. This one would be good any day of the week, but preferably when you are kicking back at the fire with a s'more.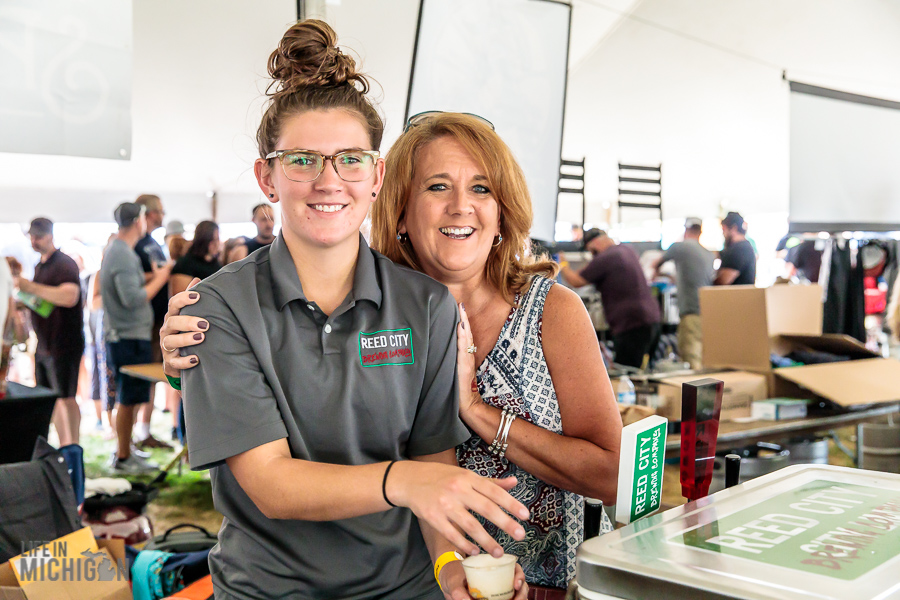 Homegrown
We've actually been to Homegrown in Oxford. There space is wonderful and we knew going into the Summer Beer fest that they would have some delicious offerings. The Ruck-A-Chuck IPA has a cool name, and it rocks. However, I decided to go off script with the Mexican Lager. I know you are shaking your head and thinking "dude, really, fucking Tecate". I'm just going to say that this beer was awesome. It was smooth, silky, and sexy. Yep, I said sexy. Dig it.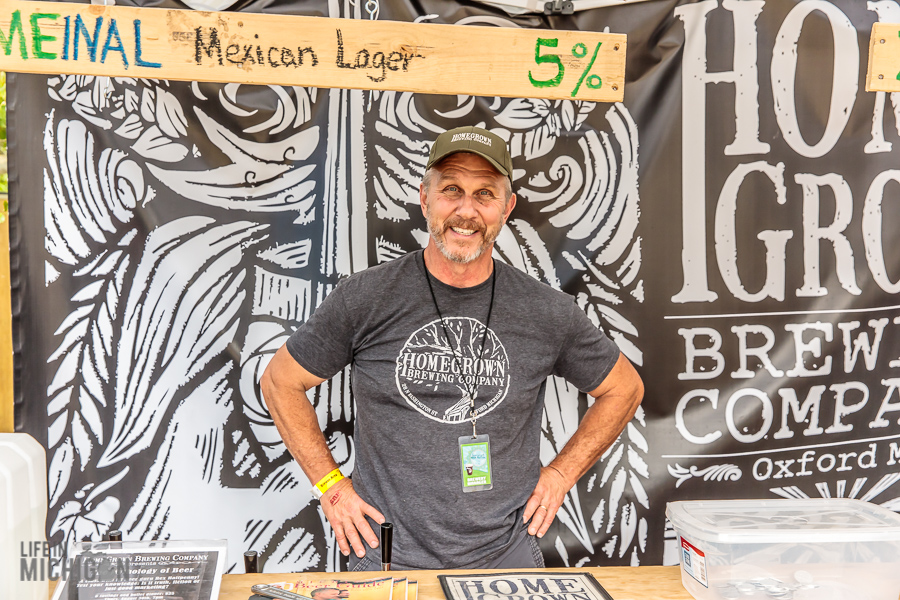 Loggers Brewing
It was a toss up as to whether the cool kids were in the Back 40 or over by the river. One of the cool kids was Loggers Brewing from Saginaw. Their Mosaic S.M.A.S.H. Pale ale was a beauty.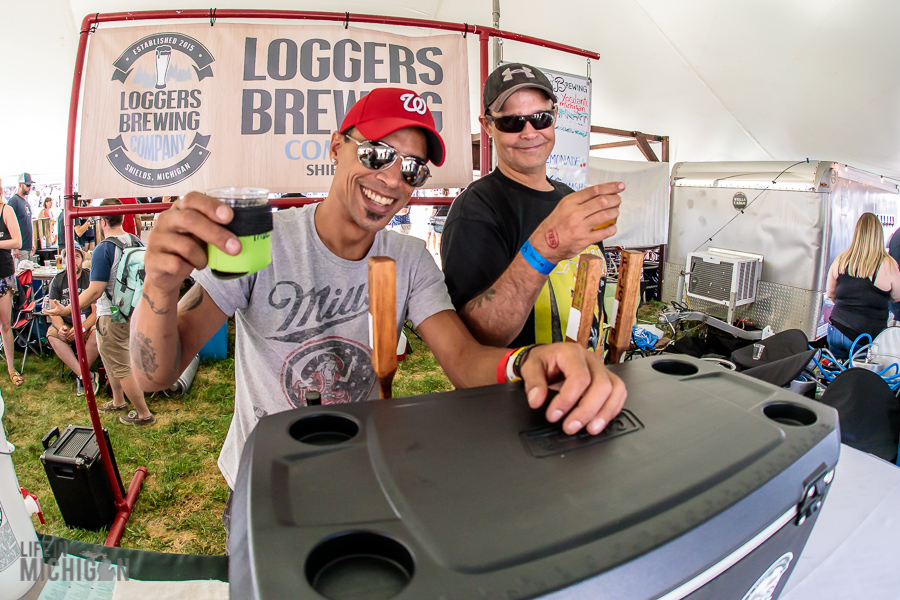 Summer Picnic tunes
Paco Higdon
Paco Higdon Band came to party. They were firing on all cylinders with a musical brew that was hard to pigeon hole (as we writers love to do). I could feel a punk indignation, a need to rock the fuck out, and silliness. Yep, I'm thinking this band isn't afraid to be silly and weird, yet rage with punk rock fury. I'd pair this band with a Xalapa from One Well.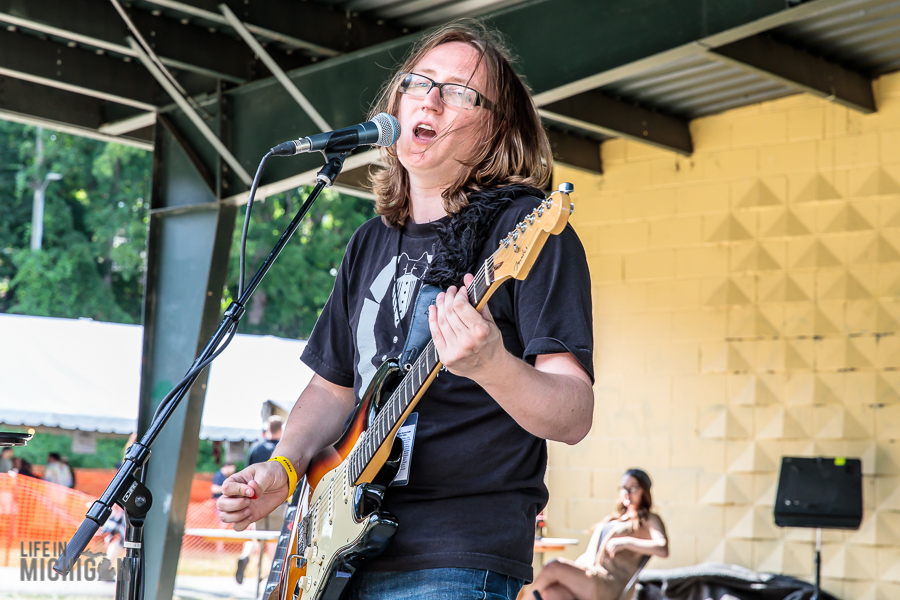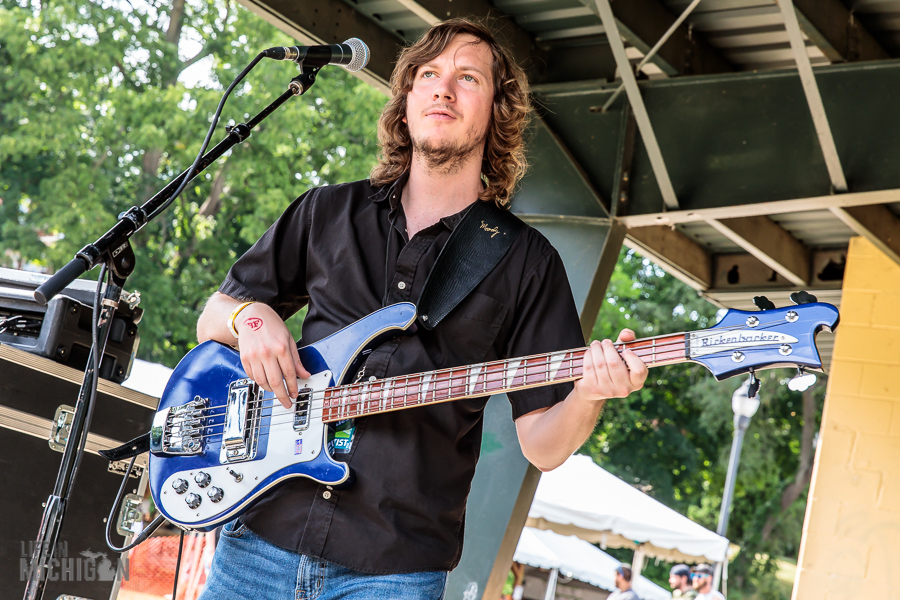 Dave Menzo Band
I think Jimi Hendrix just took the stage. Wow! The Dave Menzo Band jams! Dave blazed on his Heritage guitar (a made in Michigan guitar folks). His live music contrasted with his 'Shhh…' album which he created using instruments from the amazing Ann Arbor District Library. Dave and his band made a summer evening of beer that much better. Enjoy the Dave Menzo Band with a Dark Horse Grayne Wetzky.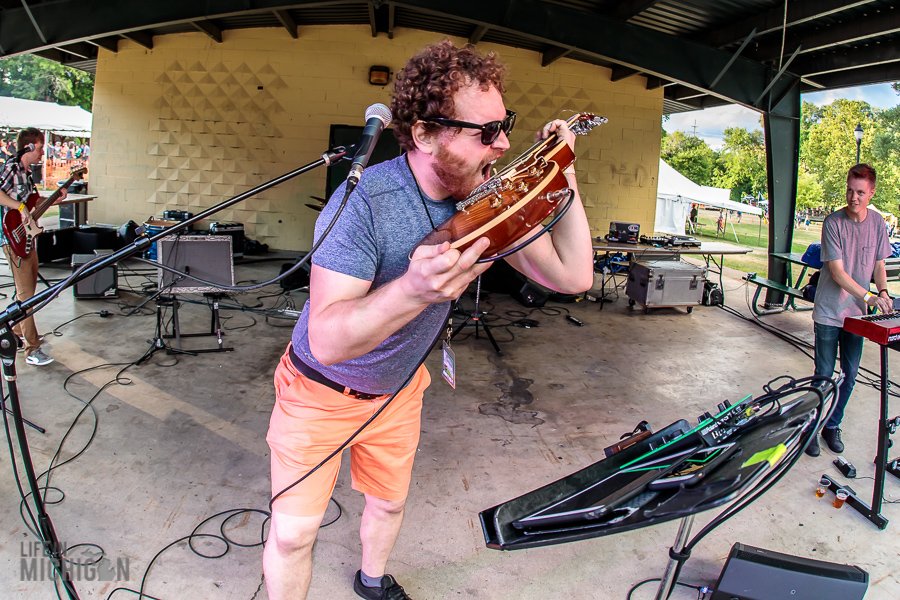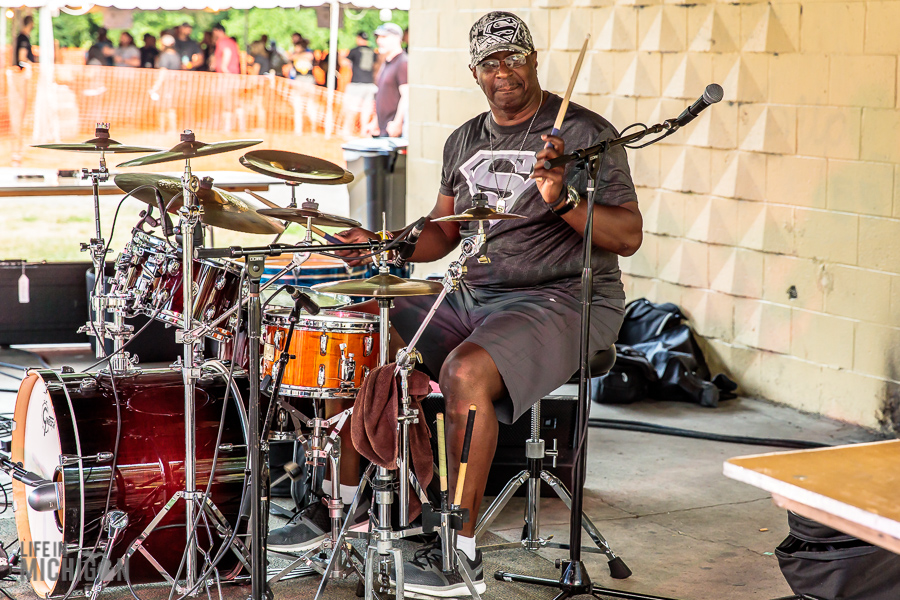 Zander Michigan
Zander Michigan is really the Bob Dylan of Michigan. He was backed up by part of the Greg Blucher band for a set of summer time chill. Zander defines the art of singer/songwriter. He propels a story with thoughtful music. Savor Zander Michigan with a Stormcloud Citrus and Gin.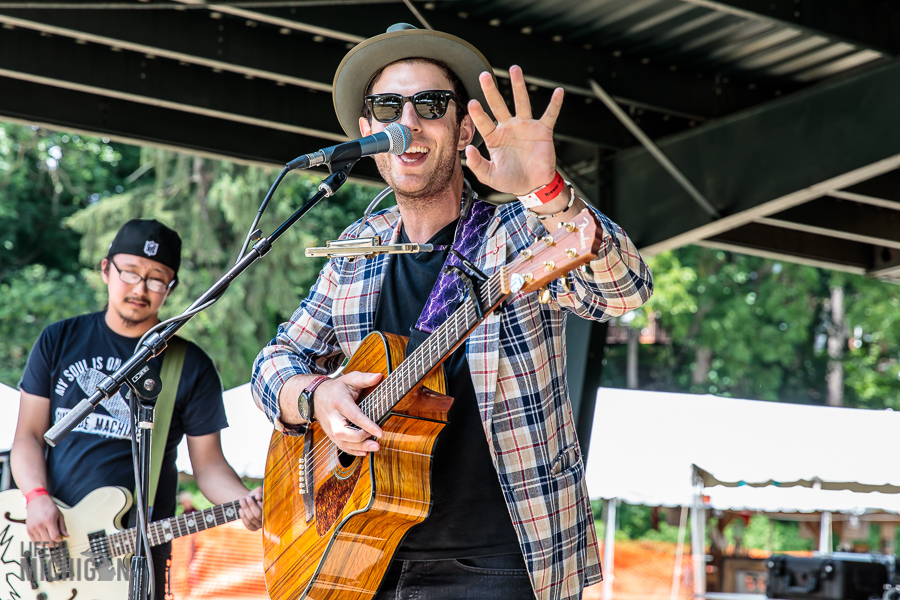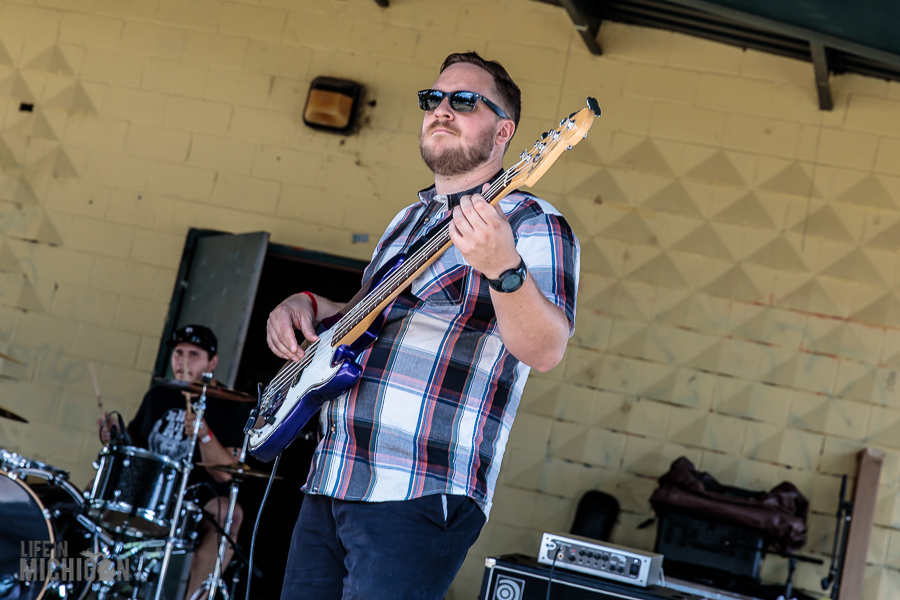 Greg Blucher and the Designs
Power pop fun was on display with Greg Blucher and the Designs. This band is unabashed in their love of melody with a touch of angst riddled hooks. Driven by the heart with a penchant for fun, Greg and company made this summer picnic pop. Sip on a Super Simcoe Smash from Tecumseh Brewing and soak in the sunshine.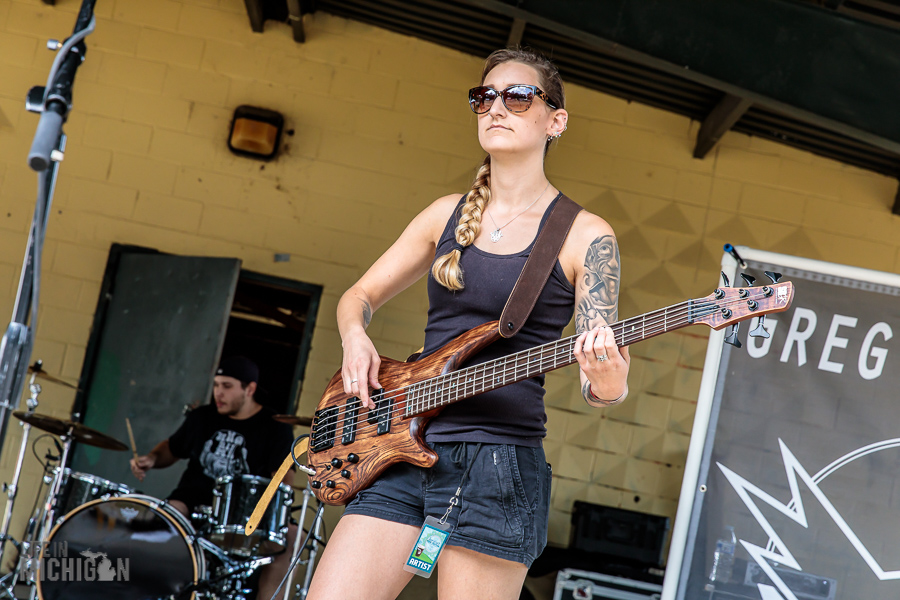 The Reefermen
The Reefermen are icons of Detrot rock and roll. They have been laying down the grooves in the back 40 at the Summer Beer Fest for a couple of years. The groove compels you to swing with the beers and let the summer soak into your soul. My go-to jam with the Reefermen is Witch's Hat Well Water barley wine.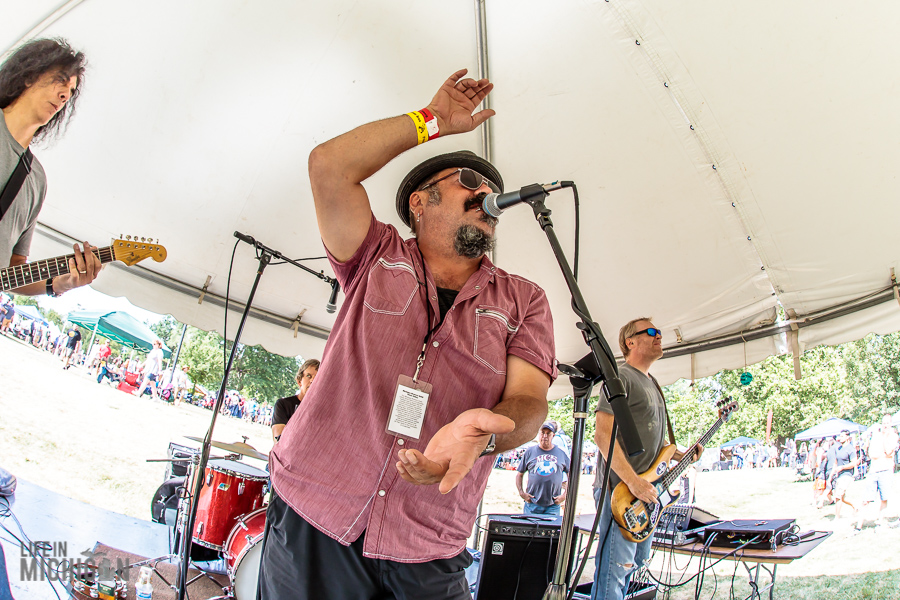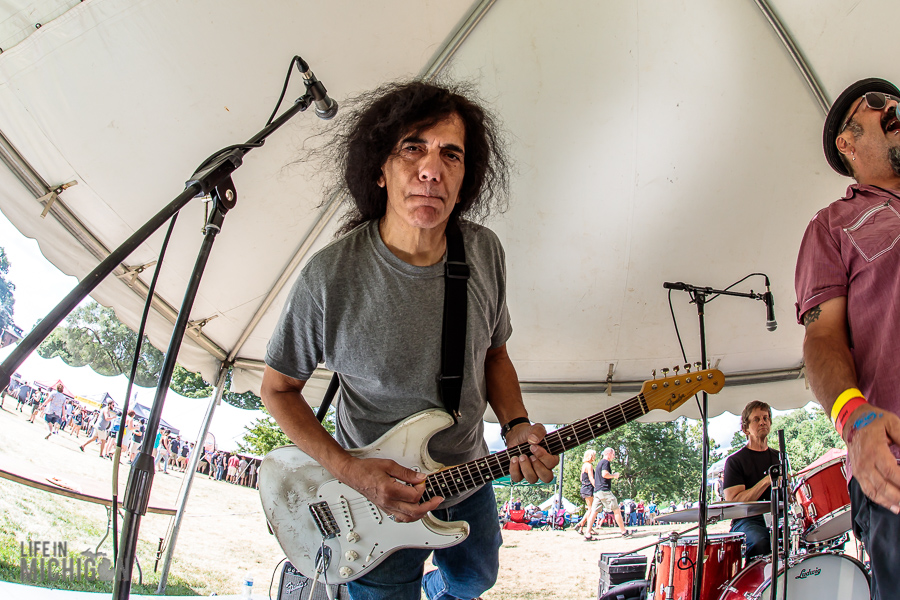 Become a Supporter!
Would you like our top 12 hidden gems of Michigan? Become a Patron! Patronage from people like you who enjoy our stories is what keeps Life in Michigan going strong. If you have the means, consider showing your support on our Patreon Page.
Share the News
We hope you enjoyed our Summer Beer Festival review. If you enjoyed the story, then share it on your favorite social media venue or send it as a link to your friends and family. This is good for everyone! Don't forget to check out the day 1 and day 2 galleries and share your pic!
Stay Connected
We'd really love it if you'd like our Facebook page. After you subscribe to our newsletter, Life In Michigan posts are delivered directly to your email box. You can also find us on Instagram. Cheer!